It has been years since we visited Vietnam last time and we decided to go back this year, on a cruise ship "Silver Wind". We embark from Bangkok and from there to 3 ports in Vietnam: Ho Chi Minh City, Nha Trang and Danang.
We love to call Ho Chi Minh its old name 'Saigon'. The skyline of the city has indeed changed a lot, with many more skyscrapers than before. You'll see the city evolving: new buildings blend with the old, modern coffee shops amongst the traditional eateries, and there are more restaurants offering international cuisines. However, the one thing which remains unchanged is the number of motorcycles: there are hundreds or thousands on the roads. We are not sure how many people it is allowed to carry at a time, but we have seen four a couple of times, and some people said they have seen five! The motorbike is not only used to carry people, it is also used as a truck and some use it to carry their pet dogs as well. Amazing!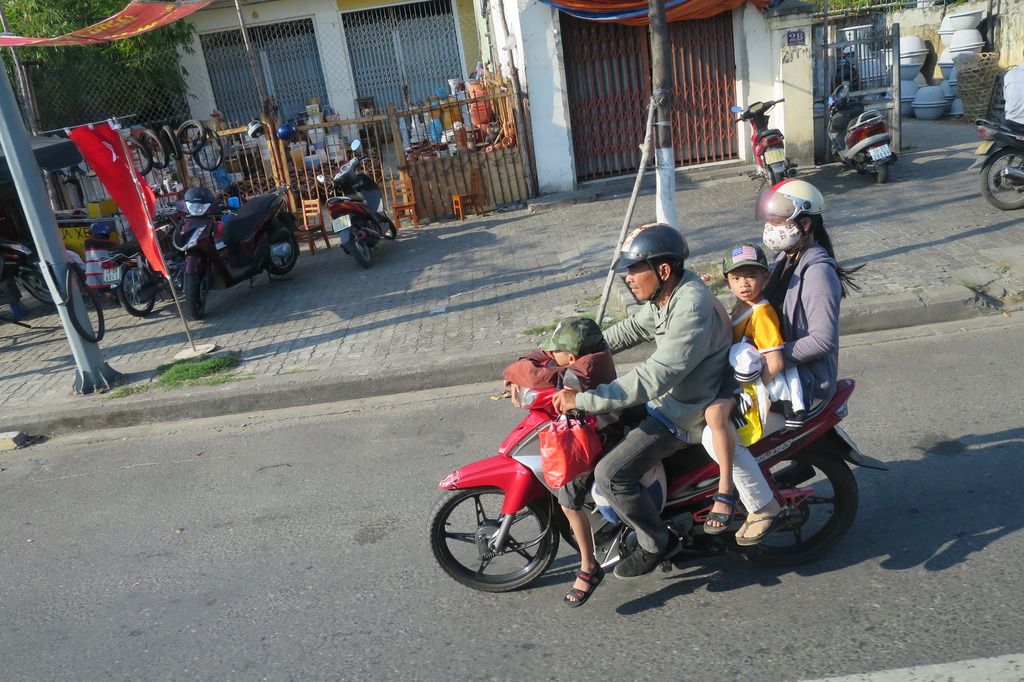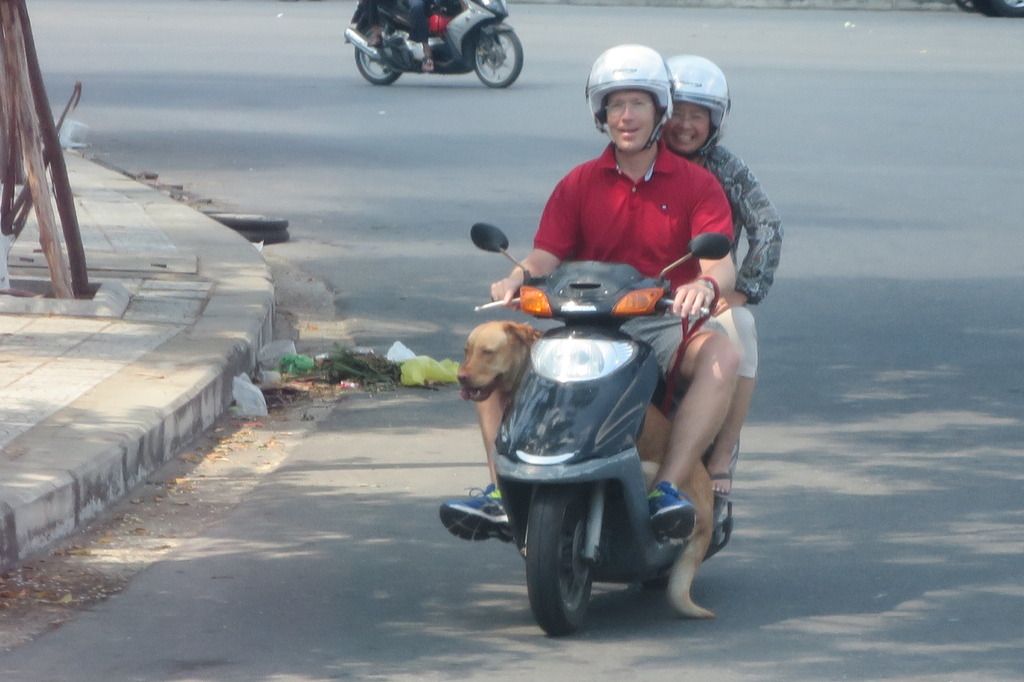 With hundreds of motorbikes zigzagging before you, it takes a lot of courage to cross the roads, but it does not border the locals. They step out onto the roads without a look around. We also saw people walking along a flyover. Out of curiosity we went up for a closer look. It is indeed a flyover for vehicles with no pedestrian walkway and these people are walking side by side with the sweeping traffic. How we admire their courage!
There are a lot of activities on the streets. Besides the food stores, people get together eating lunch boxes or having a beer, playing chess or cards. Although Saigon is not as developed as other big cities like Hong Kong, it appears that the locals are happy and enjoying a cozy life: we spotted two ladies enjoying coffee in a verandah.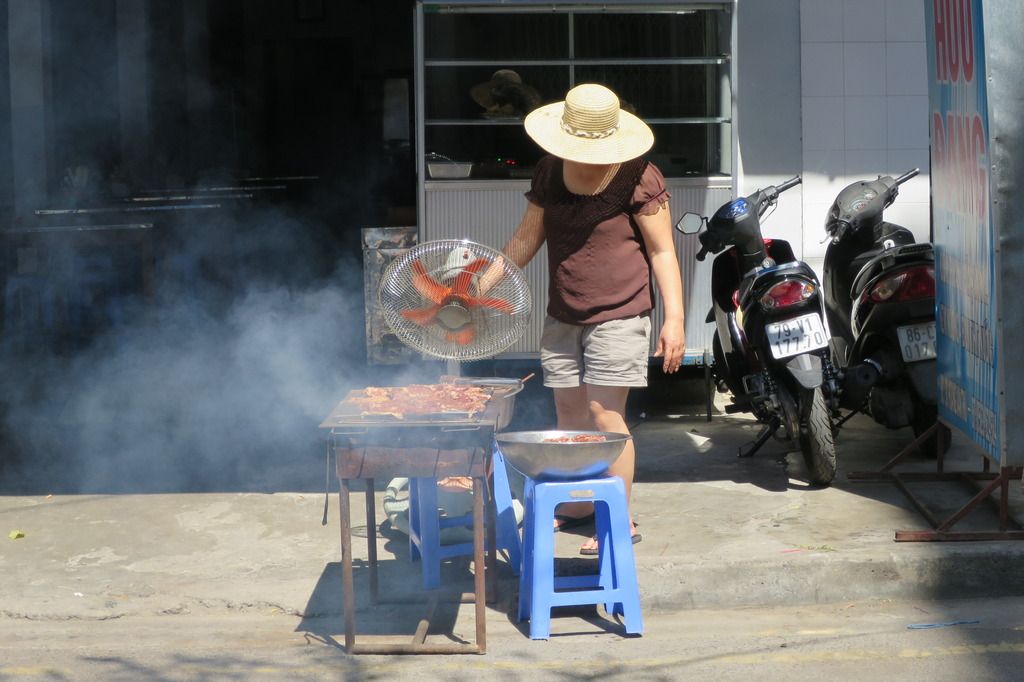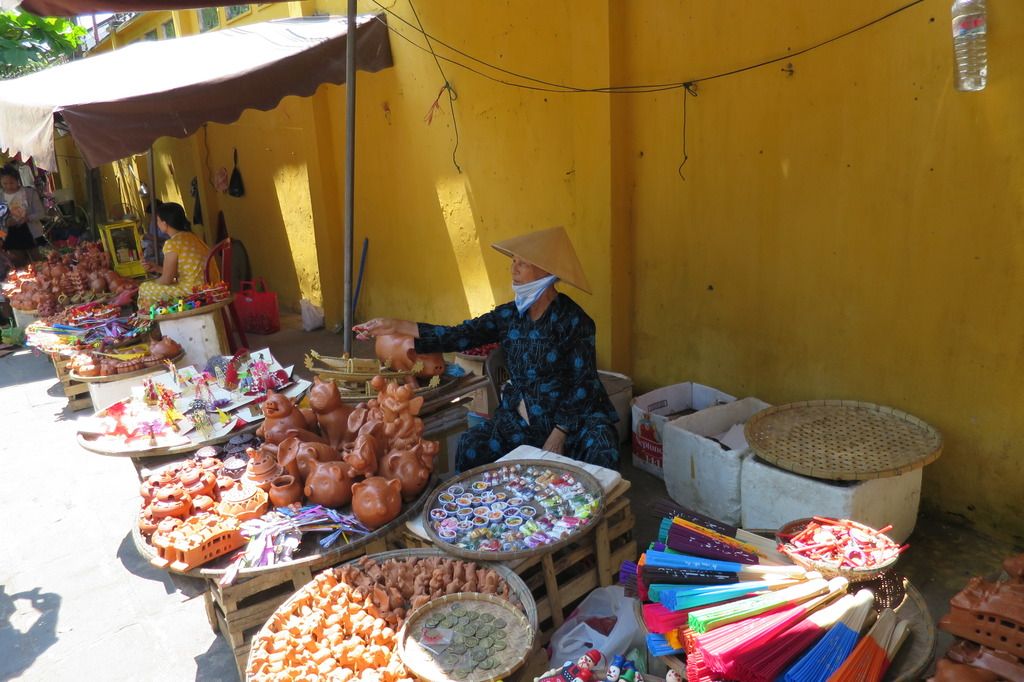 We then move on to Nha Trang, the famous beach resort. We did not go to the beach but went to the market and the town to see how the locals are faring. The local residential houses, probably with a strong French influence, looks cushy and comfortable and it would be very nice if we could have a house there. The market sells very everything: meat, vegetables, fruits, side by side with food stores and shops selling handicrafts and utensils, a busy and lively market indeed. The store owners are agressive too. They'll accept almost any currencies you have: Vietnamese Dong, USD, Euro and RMB!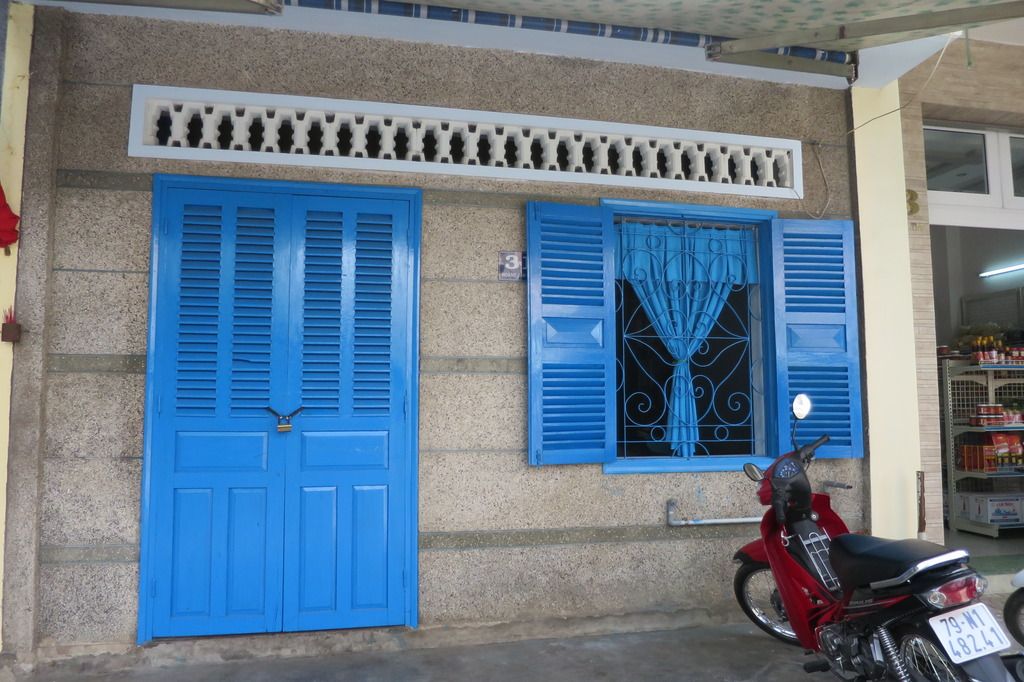 We then sail to Danang, and from there we went on for a tour to Hoi An, a UNESCO site. It is a peaceful and charming ancient town, and the bright colour little houses is its lifeblood. It used to be a prosperous trading town where merchants from China, Japan, India and Europe came for various commercial activities. The ground floors are the shops and the store keepers live on the second floor. Today, most of the shops have turned into restaurants, cafes, souvenirs stores and art galleries. A leisure stroll along the streets is very enjoyable. Besides the streets and shops, there are also temples and old mansions which are worth visiting.
Time flies and our holiday also came to an end. The three Vietnamese cities are indeed thriving ones and we are sure there will be a lot of new discoveries next time when we visit them again.